It can seem like climbing a mountain. You have a million questions, you're faced with thousands of unknowns. And it doesn't help that everyone, everywhere, is telling you what to do. Buying/Selling/Moving can be exciting. But you want to come through it in one piece!
Navigating the peaks and valleys of Real Estate Mountain requires an expert guide, a Sherpa. Someone competent and loyal, who can guarantee your safety, so you can actually enjoy the experience.
As an experienced consultant, strong negotiator (and yes, a caring friend), I help my clients experience the smoothest transition to their new home and a memorable transformation to their new life.
Pack your backpack and let the journey begin!
Learn More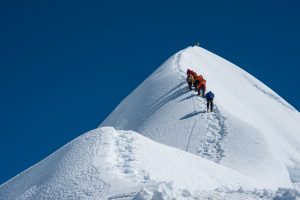 GREAT NEIGHBOURHOODS - GREAT HOMES
EXCLUSIVE SERVICES
Benefit from the full potential of our online services, free of charge, and with no obligation.
Full MLS Search
Register and gain access to 60% more listings and instant updates when you search MLS Listings.
Free Home Evaluation
Find out how much your home is worth, and receive a complimentary Home Evaluation Report.
Latest Listings Alert
Get notified as soon as new properties are listed in your desired area, before they are available to the public.
RECENTLY LISTED PROPERTIES
REAL ESTATE USEFUL TOOLS AND INFORMATION